VOUCHERS
The INSELHOTEL Potsdam voucher – the gift for special pesons!
Give holidays of senses, in summer and in winter, a beauty package, a bottle of tasty sparkling wine the INSELHOTEL Potsdam special edition Leutnants-Brause® as a present for your wedding day, a birthday or just so.
We may provide vouchers amounting to at least € 75,00. Please note that the amount needs to be stated on the voucher.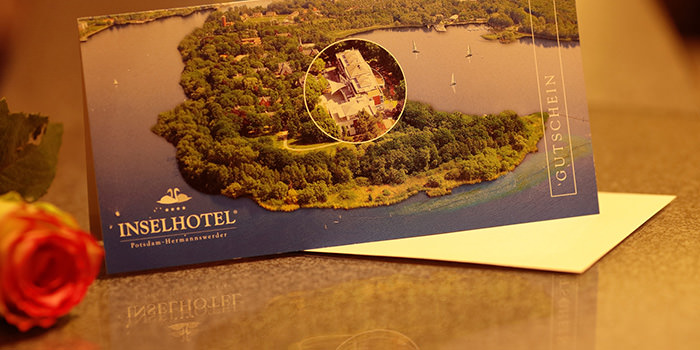 Please contact us for further information on +49 331 23 200 or via our contact form.