BELLEVUE 1-3
Size: 300m² (25,2m x 12m).
max. guests: 350.
The room can be further divided into 3 separate conference rooms. Each is approximately 100m² (8,4 m x 12 m) in size.
The Bellevue offers a modular extendable stage, each module being 3 m x 3 m, spacious terraces and an idyllic view to Lake Templin or in the beautiful park lands.
Combination possibilities
The conference room Bellevue can be combined with the VIP-Lounge as well as the Great Hall with fireplace and Skipper's Bar:
Size: 530 m²
Max. guests: 350+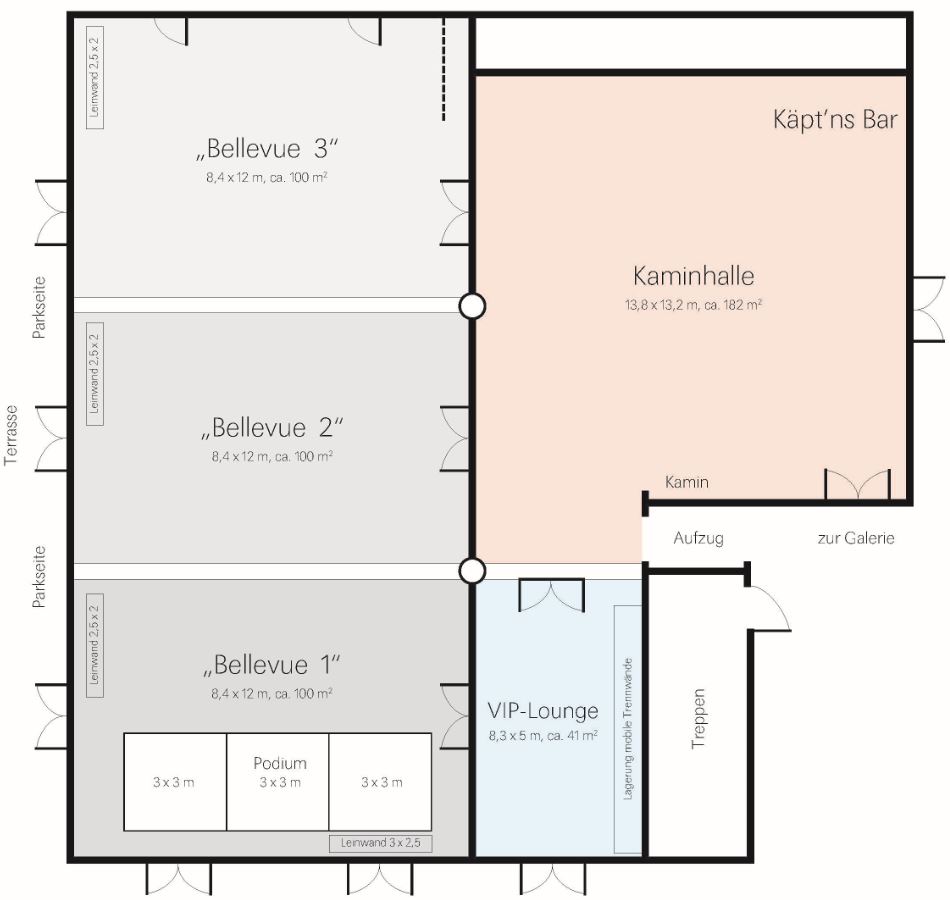 Further details regarding this room can be found in our conference pack.