BLUE SALON 1-3
Size: 205m² (16,20m x 12,20m).
max. guests: 180.
The room can be further divided into 3 separate conference rooms. Each is approximately 66 m² (5,4 m x 12,2 m) in size.
The Blue Salon offers a spacious balcony and views of the Templiner See as well as air conditioning.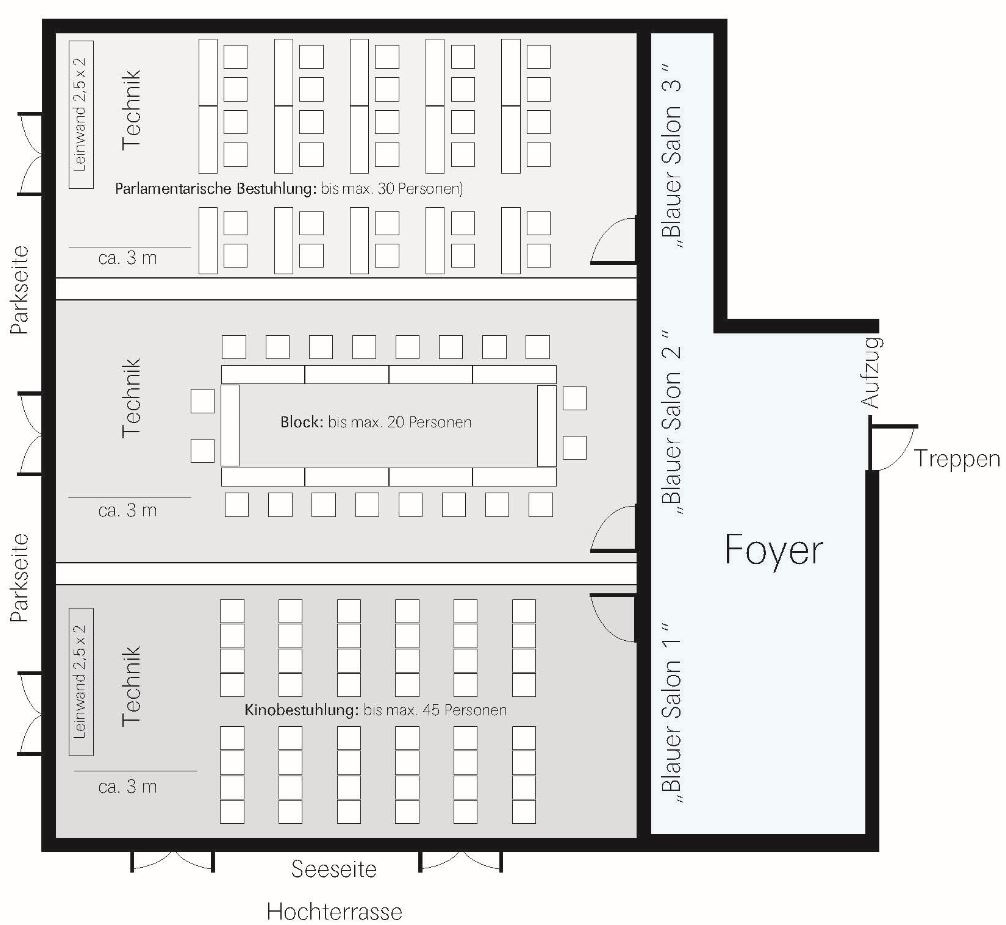 Further details regarding this room can be found in our conference pack.